Sustainable Fashion Trends F/W 2019
A recent report from Rank and Style revealed that in 2017-2018 Google searches for "sustainable fashion brands" increased by a quarter. That's an rise of 61% from 2016. The analytical website also noted that during 2016-2018 companies operating on eco-friendly principles saw an increase in sales of 450%. Today, caring about the source of our clothes has become a way of life for the average consumer.
Caring about the impact fashion has on the environment is finally becoming mainstream. It's an attitude, a way of life and an expression of who you are and what you believe in. It's the food we eat, the vacations we take and paying attention to environmental friendliness and fair pay for workers. Going back to basics and living a sustainable lifestyle isn't just about reducing our carbon footprint and eating organic. It goes right down to the shoes we put on our feet too.
The rise of the artisan
Italian Shoe Factory are excited to see a rejection of fast fashion and more appreciation of artisan workshops and smaller brands. Timelessness is becoming the new norm and people no longer boast about picking up a blouse for a few dollars. Today's thinking fashionista finds more joy in vintage fashion and one-of-a-kind purchases from homegrown fashion labels. And that extends to showing their unique finds off on Instagram. Say what you like about social media but we are happy if it promotes sustainable fashion and beautifully handcrafted leather boots!
When it comes to brands, consumers are placing more importance upon environmentally friendly credentials. People want their clothes and accessories to be created by designers who believe in traditional techniques and quality materials. More emphasis is upon artisans producing quality goods with a backstory that will last for years, not just this season.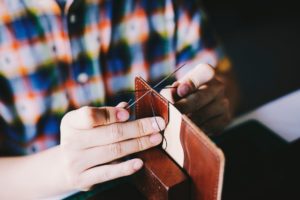 Goodbye sweatshops, hello brands that care
The idea of clothes and accessories being machine sewn in Asian sweatshops is finally being rejected. Consumers are demanding that the products they spend their hard earned money on are crafted in a socially responsible manner. Labels using local production, promoting humanitarian causes, adhering to fair worker standards, and believing in animal welfare are preferred. Fashion lovers want recyclability and longevity but they also want to wear stylish outfits accessorized with handcrafted leather shoes. And if those shoes last a lifetime and don't harm the environment, so much the better!
Established brands are feeling the pressure to become more innovative by offering greater transparency into their supply chains and production methods. Younger, more aware consumers gravitate towards smaller, authentic brands who communicate their principles by genuinely engaging with their online followers. These days fashion isn't just about looking good, it's about forging a connection on a human level. It's about finding brands that align with our values and that not only look good, but feel good too.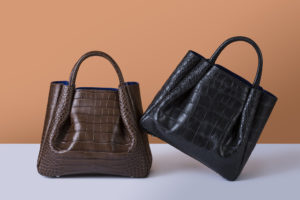 Labels with integrity are having a moment
It's a crowded marketplace and throwaway online fashion boutiques pop up and disappear almost before our very eyes. Cheap clothing of dubious quality arrives looking nothing like the photos and it's labels with integrity that will win the customer's loyalty.
As for the clothes themselves, runways over the past couple of seasons have shown designers leaning towards the concept of sustainability. They're showing garments inspired by nature and made from alpaca wool and vegan leather in neutral colors and dusty hues. Animal prints are big news (again!) and bags run the gamut from tiny box purses to soft leather day bags.
At Italian Shoe Factory we know F/W 2019 will be just as exciting as the seasons that preceded it. And while next Fall seems a long way off, it's never too early to start thinking about next season's stylish (AND sustainable) closet.