Learn How To Start Your Shoe Line From Scratch
With over 25 years of experience in private label manufacturing for footwear and leather goods, our Startup Package is built to help you get through the journey in 6 simple steps. Keep reading to learn how to start a shoe business.
It is important to do your research before starting your shoe line. You can get starting by finding a niche or gap in the market, something in particular that you can never find or a pain point you may personally have. This is generally where research starts. Once you identify your niche, start creating a mood board or a brand presentation to communicate your vision clearly.
Learn More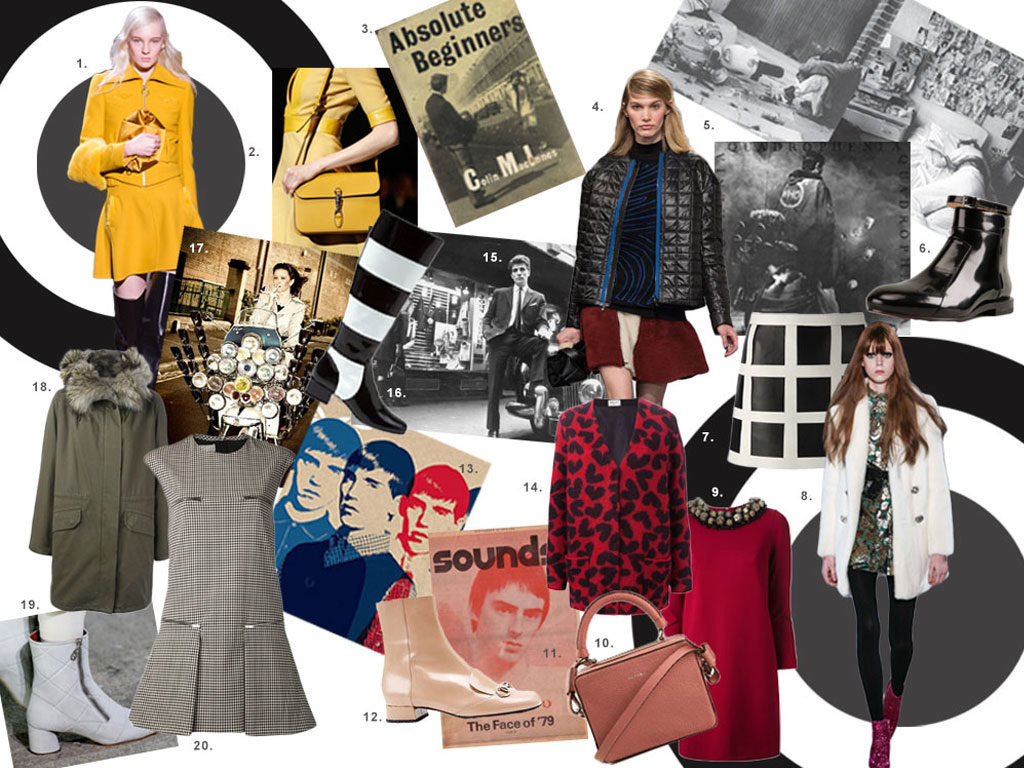 The next step is to make simple sketches or find image references of your designs to communicate your idea to us. Our team will then interpret your designs into technical drawings during the prototyping stage. A Footwear tech pack is great to showcase illustrated designs and specifications of a shoe design. Our how to make a tech pack guide will help you understand the format and includes excel templates.
get tech pack guide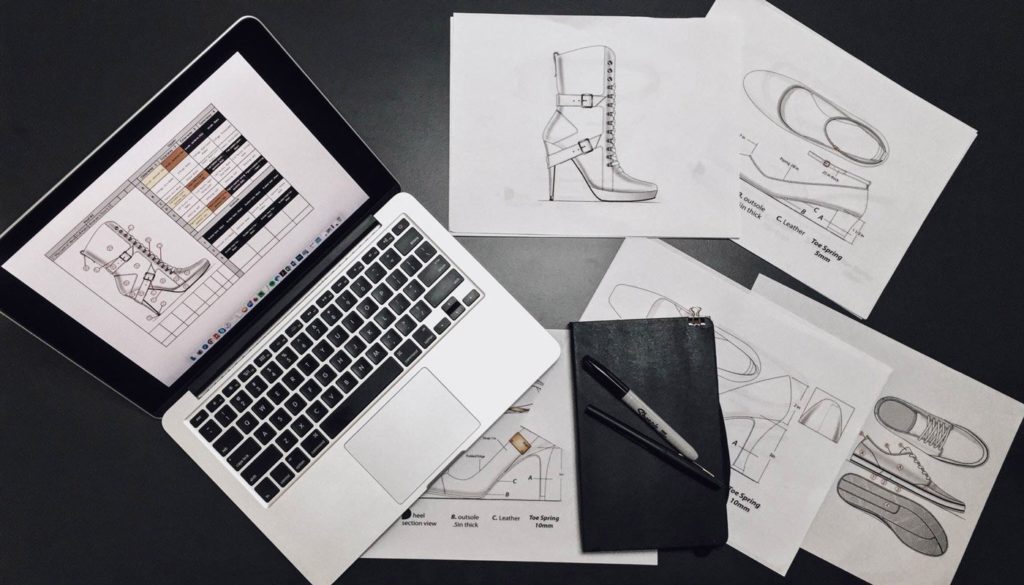 Bring your designs to life with our Startup Package for prototype development. This stage is very critical for final production. The process includes technical consultation, pattern making, shoe last development, heel and sole making, material sourcing, creation of custom moulds as per project requirements, 3D buckle and accessory creation, sample packaging, trial shoe prototype and final sample among many other steps to prepare you for production. A critical and exciting stage to start a shoe line successfully.
Samples produced can be used for online marketing, to show buyers at trade shows and runways, or direct to consumers for pre-order.
What we need: Your tech pack or sketches to get started.
Talk to a specialist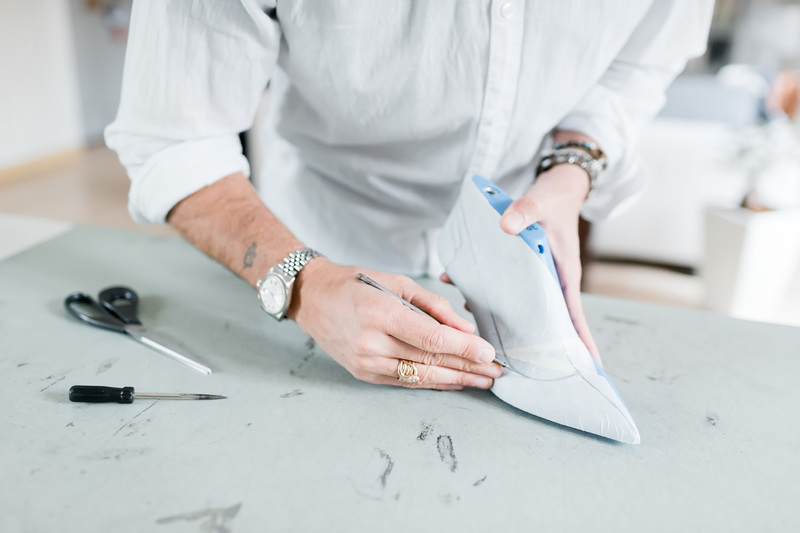 After the product development phase in step 3, we are now prepared to produce your designs in quantity. Our no Minimum Order Quantity [MOQ] private label shoe manufacturing allows you to produce in small batches to test out the market or in larger quantities for wholesale. We also offer a staggered production model.
At the core of it all, our private label production infrastructure is a perfect meeting of traditional know-how and modern configurations. We offer an end-to-end solution and oversee the supply chain process, ensuring quality standards and milestones are met. Our private label offering includes handmade  womens shoes, mens formal shoes, sneakers, leather goods and bags, arabic sandals and custom made to order shoes among others.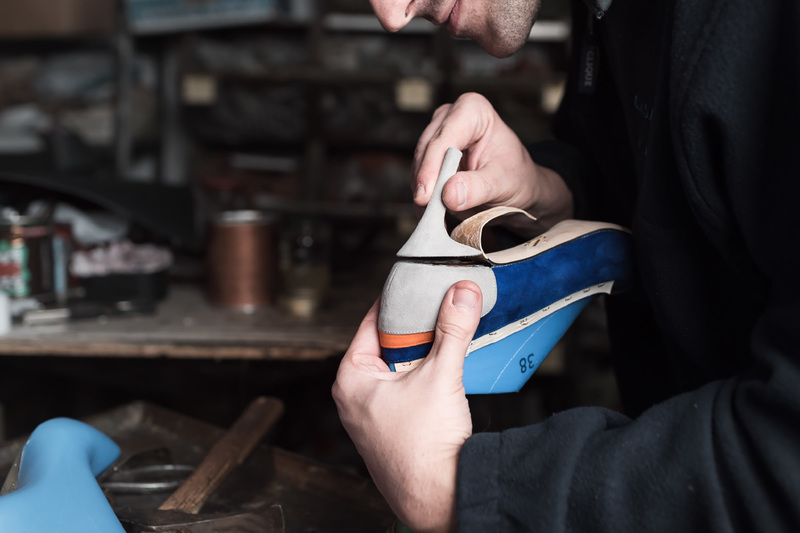 Every brand has a different marketing approach. Working with several fashion startups & established brands over the years, our advise is always to start marketing your brand as early as possible. It is important to use social media to share pictures of the making process & get valuable feedback. Registering your brand name, creating an ecommerce store and pop-up stores are a great way to get your name out there. As part of our startup package, we also offer photography services during the making process.
Learn More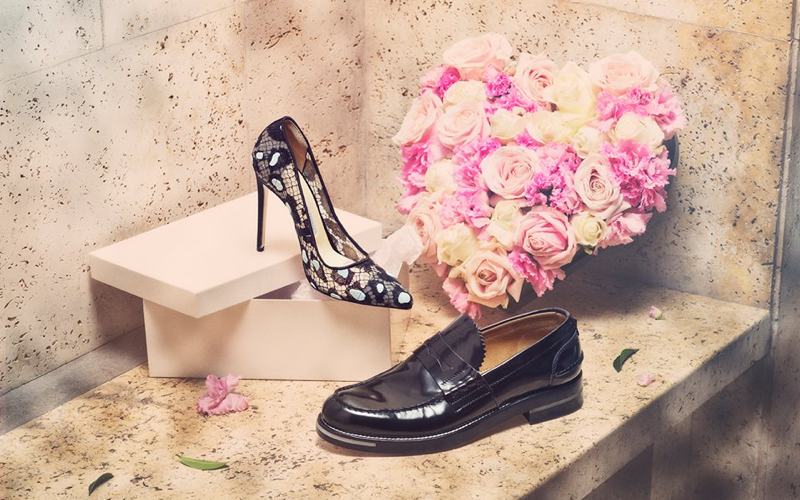 6. Packaging & Distribution
Boost your brand with an amazing custom box. In addition to shoemaking services, we also offer packaging and distribution support. We work with quality box makers that offer top/bottom shoe boxes, featuring magnets and quality paper. All that is required is the box design and logo to produce the boxes. Minimum quantity order requirement may apply here from our box suppliers. With this, you should have all the tools necessary to learn how to start a shoe business.