How to Become a Shoe Designer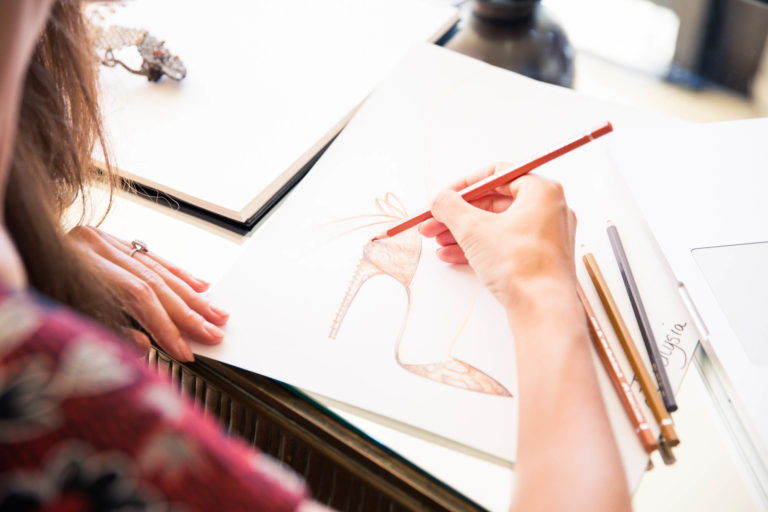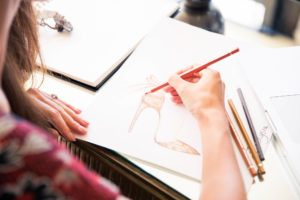 Have you ever thought to yourself, "I want to design shoes for a living"? If knowing how to become a shoe designer is on your career bucket list, look no further. Italian Shoe Factory is here to help if you're thinking of starting a shoe line of your own. With 25+ years experience in shoe designing and private label manufacturing, we love assisting anyone wondering how to become a footwear designer. Read on and we'll give you all the information you need on how to get started.
1. Learn the Basics of Shoe Design
It doesn't take a genius to work out that to become a shoe designer you need a certain flair for fashion. Whether your tastes are avant-garde or you're a classics lover, this isn't a career you fall into by accident. You need to breathe, live and love footwear! You need to think about shoe patterns and designs, materials, form, function and other aspects of a great pair of shoes.
You also need to accept you'll be entering an industry that is highly competitive. Therefore the more you know, the better prepared you'll be to forge a career and launch a successful footwear brand. That means having a thorough knowledge of the fashion industry as a whole – not just footwear. Study fashion designers who have made it to the top and learn what makes them different. Whether your dream is to create your own sneaker designs, or fashion-forward footwear, you need a solid grounding in the classics. Read up on the history of shoemaking and familiarize yourself with traditional techniques and silhouettes. In short – do your homework! Likewise, having a shoe manufacturer with experience in the industry will be invaluable as well.
Find Your Niche
You want to know how to start a shoe line from scratch but before you get going you need to ask yourself some questions.
Who are you designing for?
What do they need?
Where will your designs be worn?
First of all, who are you designing for? Who do you envisage being your core customer? Is it the dapper man about town, a well heeled (literally!) socialite, or a committed sneaker-head? Where will they be wearing your shoes? At business meetings? On the red carpet? Or at the hottest new club in town? Once you've identified your customer base, ask yourself what they need. What gap in the market can you fill? What makes your shoe different?
2. Learn How to Draw Shoes
Of course a large part of knowing how to design a shoe is knowing how to draw a shoe. You should be able to sit down with a pencil and paper and be able to sketch your vision. A talent for art is an advantage, but the good news is there's a wide range of drawing software you can use.
Learn to use Design Software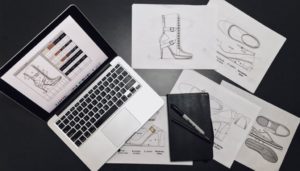 If this is your first foray into designing shoes and using programs to render your designs, start with Adobe Illustrator. Illustrator is one of the easiest programs to learn and will help you refine your drawings and add detail. Illustrator is not a 3 dimensional CAD (Computer Aided Design) program but it is a good first stepping stone. If you have the latest iPad and apple pen, there are a lot of apps where you can easily sketch your designs, and ofcourse there is the simple pen and paper which always works.
So, you need to be able to draw and, ideally, have a working knowledge of something like Adobe Illustrator. But starting a shoe line also demands that you have a sound knowledge of color, shape, texture, material, line and form. This will give you a basic understanding of the shoe patterns and how the design works within a collection. It will also give you insight into certain materials that work well together on an aesthetic level. And lastly, you want to ask yourself if your design can be technically feasible. How can you ensure your finished product provides the movement the foot needs?
Any shoe designer worth their salt will always have one eye on fashion trends of the past, present and future. One thing you can do to really familiarize yourself with the workings of shoes is to deconstruct them. Knowing how to become a shoes designer means knowing your product inside and out. By taking apart a shoe, boot or sneaker, you will really get to see how they are assembled. Learn more about the anatomy of the shoe. 
3. I Want to Design Shoes – Do I Have To Go To School?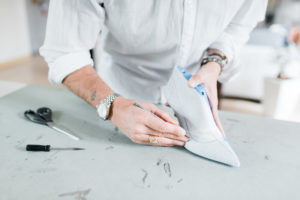 If you want to study the art of shoemaking there are many fine institutes that offer a solid education in how to become a footwear designer. The London College of Fashion is world-renowned and offers footwear courses covering everything from pattern cutting to leather sewing. Meanwhile the Arsutoria School in the Italian fashion capital of Milan has been offering shoe design courses since 1947. Or you could study footwear manufacturing in the heart of the UK at Northampton College, the traditional home of British shoemaking.
But do you really NEED to study and gain qualifications from a college or university to know how to design a shoe? Despite what you may have thought, it really isn't necessary to spend years in school learning how to become a footwear designer.
4. Prepare a Tech Pack
Once your designs are ready, it's time to prepare a Tech Pack. Short for Technical Packet and also known as Specification Sheets. A tech pack is a blueprint or a through illustration of your shoe designs and specifications. A Tech Pack generally explains your overall design aspects in a structured format to help a manufacturer turn your designs into a finished product. If you are looking for a time tested template, then you should download the Italian Shoe Factory Tech Pack guide & template, which includes a PDF guide along with an Excel spreadsheet with example Tech Packs that you can easily follow.
5. Work with a Shoe Manufacturer
Thanks to Italian Shoe Factory, starting a shoe line is more accessible and achieva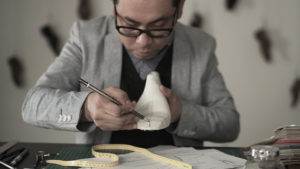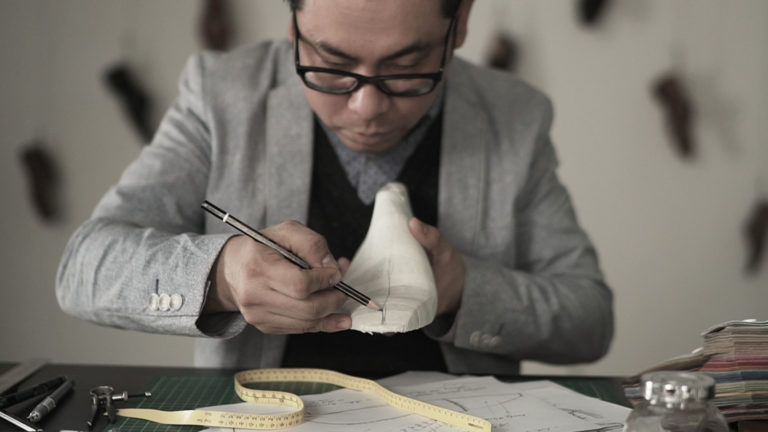 ble than ever before. We make insider knowledge and years of experience available to anyone who wants to know how to start a shoe line from scratch. With more than 25 years of experience in manufacturing private label footwear and luxury leather goods, our Startup Package will help make your dream of how to become a shoes designer come true. In just six simple steps you could be the new footwear brand on everybody's lips!
From initial research through to the final exciting stage of designing your packaging, we'll be with you every step of the way. There's no need to worry about anything other than basic sketches. Our shoe designer Tech Pack is all you need to get your very own designs manufactured and turned into real life shoe prototypes.  
Designing shoes that look amazing and feel amazing is within your reach. Get in touch with us and let's have a friendly chat about your new journey in shoe designing!