We know that style, quality and elegance are of importance to our clients. That's why we work with designers, boutiques and individuals who share those sensibilities and appreciate the finer things in life. We also know that sustainability and a responsibility to our planet are paramount so they're one of our core values. And we base crucial production decisions upon where and how we source our materials and components.
We create footwear from the highest quality genuine leather sourced from the best tanneries in Italy. We also offer shoes handcrafted from the finest vegan leather. But what exactly is vegan leather? We are going to give you the information you need before making your purchase. And right now we'll take a closer look at how vegan leather fabric is made.
Vegan Leather Explained
Vegan leather and faux leather are just two different names for the same material. They describe a bag, boots or jacket that look like leather but are made from 'fake' leather fabric. What does that mean? It means that no animal skins were used in the fabrication of the leather.
At Italian Shoe Factory, sustainability is one of our core values. We already use ethical and sustainable ways of procuring genuine leather and also offer vegan leather for those who prefer a man made substitute. But what does vegan leather actually look like? Is it any good? And will people know whether or not you're wearing real or faux leather?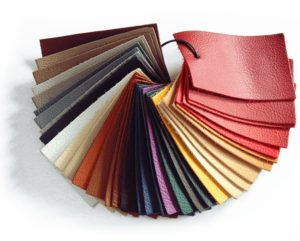 What is vegan leather made from?
The majority of vegan leather bags and shoes are made from polyurethane which is a polymer fabric. We'll put that in a familiar context. We all know synthetic polymers as nylon, Teflon (the coating on non-stick pans) and Bakelite. Bakelite was invented in the early twentieth century and was the first plastic made from synthetic components. Do you remember the retro telephones and sculpted jewellery that was de rigueur in the 1920's and '30's? We think they're absolute classics and proof that Bakelite and synthetic polymer are among the coolest materials out there!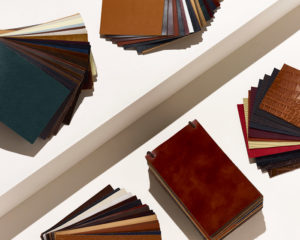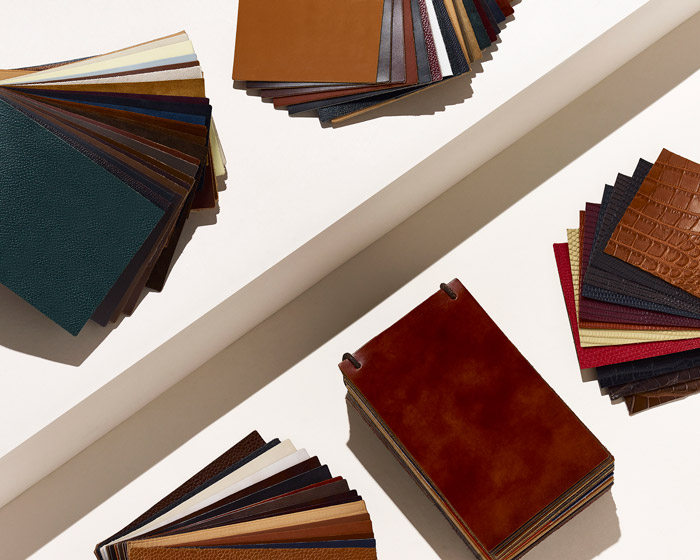 We say vegan leather: it's not just for hippies
We'll return to the synthetic leather that we use to create our on-trend and timeless accessories. Like us, other designers love working with the fabric as it's highly versatile in ways that real leather isn't. We can give it a high gloss sheen. We can dye it in any shade that suits our artistic impulses and seasonal collections. And we can even give it a glammed up sparkle! Indeed, fashion designer Stella McCartney is among those who use only vegan leather on the runway and in her collections. More proof that adopting an ethical and cruelty free lifestyle isn't just for 'Mother Earth types' and 'tree huggers'. We know it's also a viable choice for style conscious fashionistas who like their haute couture with a side order of kindness.
The advantages of choosing vegan leather
At Italian Shoe Factory we know a reason to choose vegan leather footwear is because no animals were harmed in its making. The process we use to produce synthetic leather is different to that used to make real leather. The methods are different and so are the chemicals involved. Genuine leather requires treatment before manufacture and the chemicals in the procedure can damage the environment and lessen the leather's biodegradability. On the plus side, the combination of polyurethane and textiles in vegan leather is less harmful to the planet.
One benefit to our products is that vegan leather is made with a plastic coating, giving it waterproof properties. Good news if you live in a damp climate! This makes our vegan leather shoes or boots easier to clean. We suggest you simply wipe them with a damp cloth using an additional drop of a mild detergent should they need it.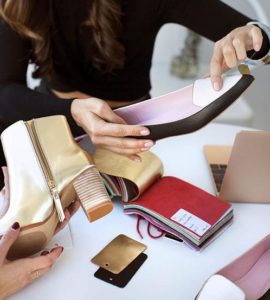 We can't forget that as well as being animal and environmentally-friendly, vegan leather looks just as good as authentic leather. With one plus: it's usually a more affordable choice. In fact, just like real leather, vegan and PU leather comes in different grades and of varying qualities. At Italian Shoe Factory we source top grade leathers and vegan leathers from established Italian tanneries. We know our clients appreciate the best – whether they're buying real or faux leather goods from us.
We'd love to hear from you whether you're a designer or a boutique and you want to launch your own range of vegan friendly footwear or leather goods. Or contact us now if you're thinking about treating yourself to a cruelty-free, bespoke pair of shoes. We are looking forward to talking to you about the humane and elegant vegan range that Italian Shoe Factory has to offer.