HOW TO GET A SHOE PROTOTYPE MADE
Wondering how to bring your shoe designs to life? Italian Shoe Factory reveals to you the details of the product development process and what it takes to go from concept all the way to a fully functional shoe prototype. 
How Shoe Prototype Are Made
 First of all, you obviously need your designs ready and documented, and detailed agreements with a shoe manufacturer. It is time then for the physical realization of your footwear design. Your creations need to go through a series of adjustments before they will become practically wearable and ready-to-sell products.
Shoe Last Development & Pattern Making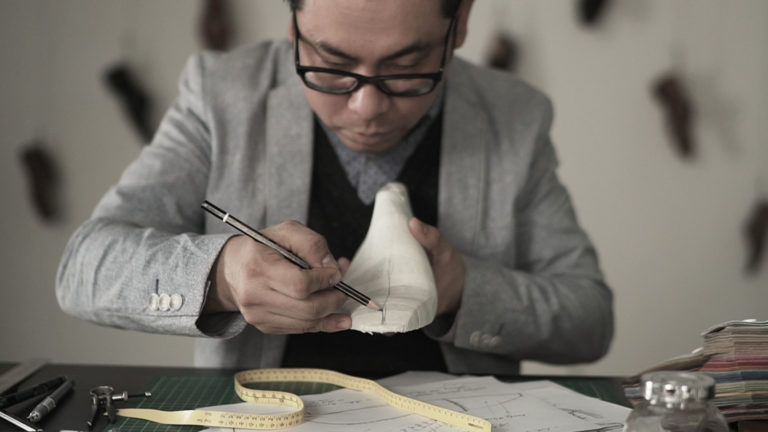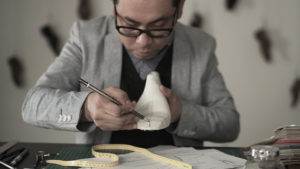 The first step on the road to creating a prototype, is the shoe last development. The "Last" or foot mould is the physical emulation of the human foot to give the shoe its shape. The second step is the pattern making : a two-dimensional representation of a design. It includes a detailed visualization of the shoe on a paper made on the last as a base. This pattern is going to the basis of the mockup shoe.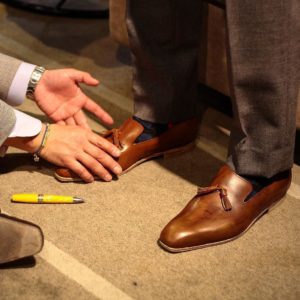 The Mockup Shoe
In order to create a prototype that is the closest to the desired product, we will use a mockup shoe model. Typically, a mockup shoe is going to be everything but wearable – components could be waste or low quality materials, sometimes even paper . Interestingly, for shoe making professionals, it will give a substantial preview and general understanding of what the shoe will look like. Moreover, a mockup will help designers understand if the design is actually transferable into reality in terms of physical feasibility. You will also be a part of the process, as your input at this stage is important for the next steps in shoe production.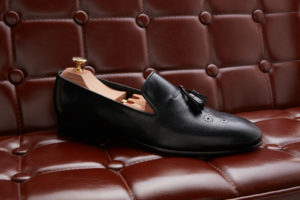 Final Sample Prototype
Uniquely, each shoe design will initially come to life as a prototype, a shoe sample. Therefore, a prototype represents the base of the actual shoe production. In terms of shoe prototype manufacturers, shoe prototyping is to be started only after a thorough evaluation of the compatibility of designs, materials and production technologies. The shoe sample will embody functional and aesthetic features of what is closest to being the final product. 
What's next?
Once the manufacturer invites you for the evaluation of the prototype, you are going to express your final amendments and suggestions. Following your approval, the prototype will then be sent into final production stage. That being said, the next time you come to the factory, you will most likely be picking up a ready product. 
Why Make a Prototype?
Prototypes are great tools of reference for shoe makers, as well as for the designers. Sometimes they can also be created in order to be submitted to buyers or for marketing purposes. As a designer it gives you the opportunity to verify the quality of work and specify further adjustments. Moreover, this phase is specifically useful in getting the idea of the costs of the final product.